This region hosts the capital Rome. Lazio covers more than 17 207 square kilometers of the Italian area, from the Apennines to the Tyrrhenian Sea. In Lazio there is also the small enclave of the Vatican City.

Artistic, architectural, archaeological, religious and cultural are all found in Lazio, one of the main regions of Italy. There are the lakes of Bolsena, Vico and Bracciano and many nature reserves. Also there are several thermal baths where you can enjoy the sulphurous water and inhale the sulfur moisture that boils out of the depths of the earth.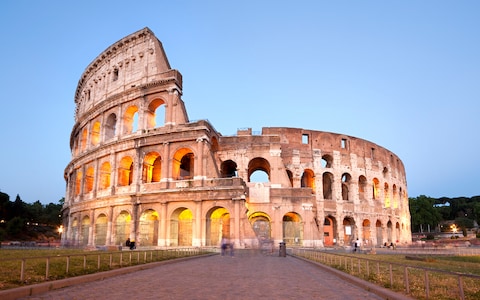 Italiani
From the book Sanguinelli ( see books ):
In my first meetings with Italians, I felt elected, and more and more. I met a world champion after another, despite the size of the place, which was the small bar of the village, where the meetings were held. In reality I discovered, they were not true champions of the world, but fanfarons who glorified themselves and who, stranger to me, did not want to ruin the festive mood by putting their problems on my shoulders.
No, Italians are not so 'superficial', as some worried people say. They just do not want to cause headaches to northern Europeans with self-pity. When you know them for a long time, they tell you everything about themselves and only in the interest of the listener.
When Iris lost our first child, a dozen women from the village came to visit her. One with eggs, the second with home-made suppressed, a third brought wine. Oil, coffee or sugar each of them brought something. If as if they were the three wise men and in our house the child was born.
And why did they do it? To reassure Iris, to tell them that they too, each mother of many children had once had an abortion. This too is part of life, they told her.
"The misery of others gives you air", Italians know it. They tell you not to download but to help you. Thus their pain can serve. It helps you put all things in perspective, know that the problems - and the ones that are much bigger than yours - existed before you had them.
Yes, Italians show themselves according to deep or superficial circumstances, but every day there is the freedom to approach you. Very pleasant, I think.